Lev Vadimovich Demidov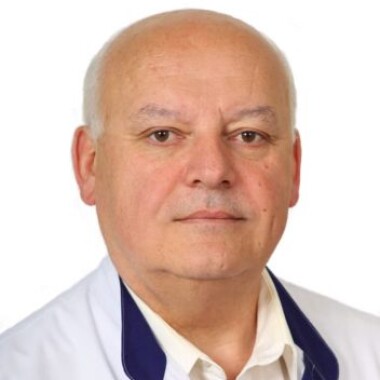 Working experience: since 1982
Leading Medical Consultant, Oncologist, DMSc, Professor
Specialization
Skin tumors diagnosis and treatment
Bookings are carried out via the clinic's administrator
Speciality
Diagnosis and treatment of malignant skin tumors

Conducting clinical research in the treatment of melanoma of the skin, Ocular melanoma, Merkel cell carcinoma

Drug therapy of metastatic melanoma
Education
1977 – 2nd Moscow Medical Institute named after N.I.Pirogov. Defended PhD thesis on the topic "Study of prognostic factors in skin melanoma".

1977 – Defended doctoral thesis on the topic "Skin melanoma loco-regional stages treatment methods optimization".

1989, 1991 – Internship at M. D. Anderson Cancer Center. Houston, USA. Department of Surgical Immunology, the supervision of Professor Charles M Balch – one of the most famous experts in the issue of melanoma, the creator of the world's largest registry of patients with melanoma and the founder of the modern TNM system for this disease.
Work Experience
1982 – Research Associate of the N.N. Blokhin Russian Cancer Research Center. Subsequently, Professor Demidov worked as a leading researcher under an outstanding Soviet and Russian oncologist, Academician of the Russian Academy of Sciences N.N. Trapeznikov, until 2001, is a scientific curator of the issues of skin melanoma and immunotherapy in oncology.

2002 – Present, Head of the Department of Tumor Biotherapy of the N.N. Blokhin Russian Cancer Research Center

2020 – Private Israeli cancer hospital "Melanoma Unit."
Scientific works and publications
Lev Vadimovich is the author of more than 300 scientific works in domestic and foreign journals, co-author of chapters in 7 monographs, and published several books under his editorship. Has 6 patents. Professor Demidov is the main organizer of major international and Russian conferences on melanoma problems. Under Lev Vadimovich, was created "Russian Melanoma Professional Association "Melanoma.Pro"
Видео
Меланома и беременность. Особенности клинического течения и тактики ведения